Why You Should Buy from a Monument Dealer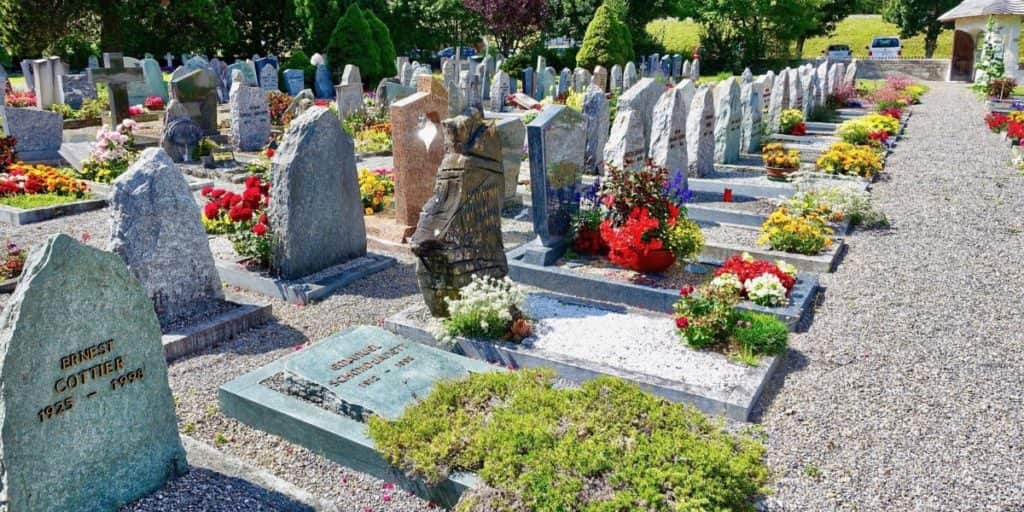 When planning a loved one's funeral, you're faced with a large number of decisions that need to be made in a short amount of time. 
During this time, you may feel pressured to make decisions more quickly than you're comfortable with, which can lead you to spending more money than is necessary.
It may feel tempting to shop for your loved one's headstone online, in the comfort of your own home. However, this can end up costing you in the long run, even if the price you're initially quoted is lower.
Here are 4 reasons you should always purchase headstones from a monument dealer instead of an online retailer:
Headstones Look Different in Person
Have you ever ordered a jacket or piece of furniture online that looks very different by the time it gets to your door? The same concept applies to headstones and memorial markers.
Computer monitors don't always accurately represent colors and details, so what may look like a muted gray on your computer ends up being nearly black, ruining the long-lasting remembrance you had imagined. 
Also, it can be difficult to determine whether or not the headstone you're seeing on your computer screen is high-quality and will last. In some cases, online companies may go to great lengths to conceal just how low-quality the stones they sell are in an effort to get your business.
By shopping for a headstone with a monument dealer in-person, you can see and even touch the stones you're looking to purchase. This gives you a better idea of what you're getting for your money, and whether the headstone will last.
No Hidden Fees
Ordering online has its known costs, including shipping costs. When you're talking about something as large and heavy as a headstone, those costs can add up quickly.
What you may not expect by ordering a headstone online is that online retailers often tack on extra costs that drive up the prices even further. You may be charged for installation, setting, and laying the foundation.
When you shop with a monument dealer, on the other hand, you are given a full accounting of the costs up-front. There aren't going to be hidden fees that come as a surprise, and dealers usually are very respectful of your budget. They will work with you to find something that fits within your budget but still allows you to get something beautiful and high-quality.
Customer Service
Picking out a headstone is a task no one wants to undertake, especially during an already emotional time.
If you elect to shop online for a headstone, assistance with choosing the right headstone for your loved one, and any problems that may arise, are often limited to email, chat, and phone support. This can leave some people feeling underwhelmed with the experience, not fully getting their questions answered.
And if there are any issues with your headstone once it arrives, it can be difficult getting support to get your problem fixed.
In choosing a monument dealer, on the other hand, you're opting to go with someone who you can meet with in person. The dealer will walk you through all your options, discuss your budget, and personally handle any questions and problems you may have. 
Following Cemetery Regulations
All cemeteries have their own regulations for what types, sizes, and even styles of markers are allowed. In some cases, for example, only stones that are flush with the ground are allowed to make landscaping easier.
By ordering online, the memorial you choose may not comply with these regulations, and you may not know there's a problem until it's too late. This can cause a lot of frustration, and cost you time and money in trying to get a new headstone ordered and placed.
Working with a monument dealer local to you, you can trust they understand the rules and regulations of the cemetery where your loved one is being buried. They can help you select a monument that complies with all the rules, saving you the hassle.
Maryland's Trusted Monument Dealer Since 1931
At Merkle Monuments, we've provided high-quality, lasting memorials and grave markers to families across Maryland since 1931. Whether you're looking for an urn, a memorial bench, or a traditional memorial marker, our dedicated team can help you find the right option to meet your needs. Get personal service and expert advice – Call today for an appointment!