Buying a Headstone: Traditional Engraving vs. Laser Etching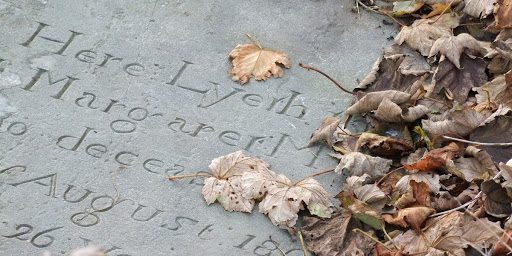 When selecting a headstone or plaque, one of the most basic choices you have to make is how you want to have pictures and words transferred onto the stone. For most modern headstones, the choice is typically between traditional engraving or laser etching.
We're going to give you a run-down on what is involved with each process, and some of the pros and cons of each method.
Traditional Engraving
When you select traditional engraving, the person engraving the headstone uses a sharp tool to actually cut away the stone in the pattern you choose. This can be letters, numbers, symbols, and even entire drawings.
Engraving is the most long-standing form of decorating headstones, and it's the most easily recognizable.
Modern headstones, however, are no longer engraved using chisels and hammers. Instead, they're typically engraved using sandblasting. This method etches the design into the surface of the stone without chipping the granite, but still allowing the design to be seen.
When choosing traditional engraving, the color of the stone doesn't matter because the sandblasting changes the look of the stone where the engraving is done.
One negative of traditional etching is that it does wear away faster in the elements. Wind, rain, and dirt can collect in the grooves of the engraved design, and the design can soften over time.
Laser Etching
Laser etching is a newer method of headstone engraving, but it is quickly becoming the most popular. 
With laser etching, a CNC machine uses a laser to carefully etch the surface of the stone in the design you choose. The design only is left on the surface of the headstone, and there's no real change to the color, look, or feel of the stone's surface.
The downside with laser etching is similar to that of traditional engraving, that the design can wear away over time in the elements. However, laser etched headstones are more delicate than those traditionally etched because it's easy to wear away the design if it's treated too roughly.
However, because of the use of lasers and computerized machinery, laser etching can create more intricate, detailed images than traditional engraving.
Quality Headstones in Maryland
Whether you want a simple, clean headstone for your loved one or a unique design, our team of experienced headstone designers can help you get what you envision. We work with cemeteries all across Maryland, and have provided thousands of lasting cemetery memorials in our more than 85 years in business. Contact us today to get your project started!