Memorials, Bevel Markers & Urns in Anne Arundel County, Maryland
Visit Merkle Monuments for granite memorials, pet markers, urns and plaques in Anne Arundel County, Maryland.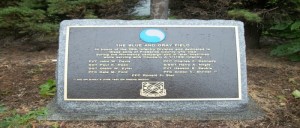 Merkle Monuments is Anne Aurndel County's premier choice for custom designed memorials, headstones, markers and more. Our professionalism and close attention to detail is evident in our work. Our craftsman work closely with you to design a product that will honor your loved ones for years to come. With a wide selection of material and designs, you are sure to find what you are looking for.
Granite & Bronze Memorials in Anne Arundel County, Maryland
Here at Merkle Monuments, we only use the finest grades of granite that is backed by the strongest warranty in the industry. The strength and beauty of granite provides the durability needed to withstand time and makes it the perfect and most widely used choice of stone for memorials and headstones. Our granite comes in a variety of colors and shapes the can be customized to your liking. We offer custom sandblast lettering for all of our granite products. We also offer bronze memorials that can be easily customized to display photos of your loved ones. View our traditional memorials, bronze memorials, and slant memorials.
Bevel & Pet Markers in Anne Arundel County, Maryland
Our skilled craftsmen are knowledgeable in creating a wide selection of bevel and pet marker designs. We make choosing the right marker for your special person an easy and stress free process. We walk you through the process of choosing the type of stone and design, to the color and sandblast lettering design, making sure nothing is overlooked or skipped. View some of our bevel and pet markers in Anne Arundel County, Maryland here.
Signs, Landscape Lettering & Metal Plaques in Anne Arundel County, Maryland
Merkle Monuments is the first choice in Anne Arundel County, Maryland for custom designed signs, metal plaques and sandblast landscape lettering. Our work can be seen throughout the county at local businesses, parks, housing communities and more. Our creative designers build detailed products made with high quality materials, guaranteeing a beautiful end product. View some of our signs and landscape lettering throughout Anne Arundel County, Maryland here. Also check out our metal plaques here.
Vases & Urns in Anne Arundel County, Maryland
Choose from a large selection of handcrafted metal, granite, wood and composite urns in Anne Arundel County, Maryland. We supply a large variety of different shapes, sizes and colors. Our urns and vases can be used with any of our headstones and memorials. To view different styles of our urns and vases, click here.
Merkle Monuments provides memorials, monuments, bevel markers, mausoleums, and more to Maryland. Our service areas include Baltimore County, Frederick County, Montgomery County, Howard County, Anne Arundel County, Carroll County, Washington County, Charles County, Prince George's County, Kent County, Cecil County, Calvert County, St. Mary's County, and more.