Granite Memorials, Urns, & Plaques in Howard County, Maryland
Howard County, Maryland's first choice for granite memorials, custom urns, bevel markers & more.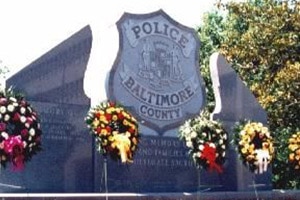 Merkle Monuments is known for their professionalism and dedication to providing top of the line products to Maryland. Our craftsman hand design headstones, granite memorials, metal plaques, urns, & signs to match your desired end product. We work with you to create the highest quality products that will honor your loved ones for centuries to come. To learn more about our service, continue reading or contact us directly.
Granite, Bronze & Slant Memorials in Howard County, MD
Merkle Monuments only uses the finest grades of granite backed by the strongest warranty in the industry. The strength and beauty of granite is what makes it the perfect choice for honoring your loved ones. Due to its durability and appeal, granite is most commonly used for headstones and memorials. Our granite comes in multiple colors and shapes to choose from. We walk you through step by step during the design process and offer custom sandblast lettering services. For those looking for something other than granite, we do provide bronze memorials that can easily to be customized with a picture of your loved one and a built in vase or stone boarder. View our traditional memorials, bronze memorials and slant memorials.
Signs, Landscape Lettering & Metal Plaques in Howard County, MD
For all of your custom stone and sign lettering services, Merkle Monuments specializes in sandblast and granite lettering. Our signs and landscape lettering can be viewed throughout the community here and our metal plaques can be viewed here. Our signs and metal plaques are great for housing communities, schools, businesses, parks and more.
Bevel & Cemetery Markers in Howard County, MD
Our expert craftsman design various bevel and cemetery markers that are perfect for remembering family members and pets. We help you choose the right marker for your loved one and make the process as easy as possible. We walk you through choosing the design and type of stone to the color and shape. We make sure nothing is missed our overlooked. To view some of our bevel and cemetery markers, click here.
Vases & Urns in Howard County, MD
Merkle Monuments is not only known for their exquisite work in the headstone and memorial industry, but also in creating elegant vases and urns. We offer a wide selection of custom made metal, granite, wood and composite urns to Howard County, MD. Coming in many different sizes and shapes, you can choose the perfect vase or urn to honor you loved one. Our urns and vases can accompany any of our headstones or memorials. To view some of our different styles, click here.
Columbariums & Benches in Howard County, MD
Here at Merkle Monuments we value people and do our best to honor them even after they have passed. We hand design and build columbariums and benches dedicated to your special loved ones. Our benches can be seen in cemeteries, parks, housing communities and more. We also provide custom mausoleums. For more information and to view our columbariums and benches, click here.
Merkle Monuments provides memorials, monuments, bevel markers, mausoleums, and more to Maryland. Our service areas include Baltimore County, Frederick County, Montgomery County, Howard County, Anne Arundel County, Carroll County, Washington County, Charles County, Prince George's County, Kent County, Cecil County, Calvert County, St. Mary's County, and more.