5 Ways to Remember a Loved One During the Holidays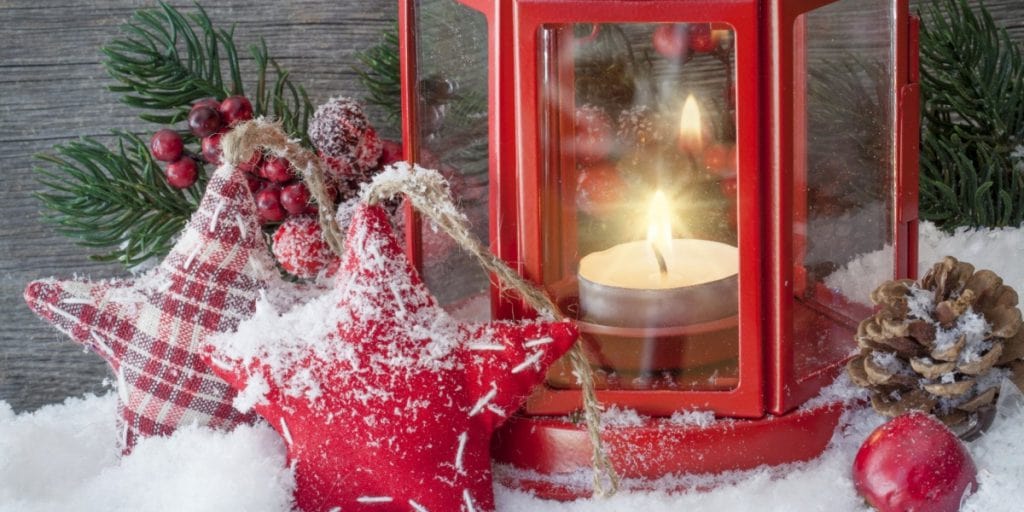 The holidays are supposed to be a happy time, full of special memories of time spent with friends and loved ones. But if you've recently lost a loved one, those happy memories often are replaced by painful reminders of absence.
Whether your grief is new or you've been through multiple holiday seasons without your loved one, it's never easy to feel festive when someone important is missing from your celebration. To help keep your loved one's spirit alive this holiday season, here are 5 ways for incorporating your loved one's memory into your holiday celebrations:
Save a Seat
Did your loved one have a favorite chair, or always sit at the head of the table? Dedicate that seat to him or her. If there wasn't a designated spot where your loved one sat, you can still create a visual reminder that someone's missing from the table.
Set a framed picture on the chair, or decorate it with a nice poinsettia or floral arrangement. Drape the seat at the table with satin or wide ribbon, and add some holiday decor or one of your loved one's favorite items.
Start a Journal
Part of keeping the spirit of your loved one alive includes sharing fond memories of past holidays and who your loved one was as a person. To keep these memories fresh and accessible to everyone, bring a notebook or journal to your next holiday gathering. Have everyone present write down their memories of holidays or other events with your loved one, and keep them in an easily accessible format, such as an online document.
Then, everyone can contribute to adding memories of your loved one as well as going back and reading them. Photos, scans of handwritten correspondence, and other memorabilia can be added to a shared folder for everyone to access. These items even can be collected into a printed book eventually, giving everyone the opportunity to have a collective keepsake.
Give Back
Sometimes, doing a good deed is just what you need to pull yourself out of your grief. The holidays are full of opportunities to volunteer or even give to those less fortunate. Volunteering with your loved one in mind is a great way to keep his or her spirit alive while also helping someone else.
If your loved one was into cooking or was the planner of your family holiday meals, maybe consider volunteering at a soup kitchen or find a family who might not otherwise have a holiday dinner and provide everything they need to make one. Adopt a local family in need and buy gifts for them, or stop by your local animal shelter to offer some help with the stray animals.
Take a Road Trip
Rather than stay at home this holiday season, why not make a trip to your relative's favorite location? If you can't swing the cost or logistics if, say, your loved one adored France, find somewhere nearby that you can visit just to get away for a few days.
Being in a place your loved one was fond of for a few days helps bring back happy memories while letting you feel surrounded by small reminders of your relative. Stay at his or her favorite hotel, eat at a frequented restaurant, and see some of his or her favorite sights. You may love it so much it becomes an annual holiday tradition!
Keep Traditions
The holidays are full of traditions, and chances are your loved one either had a favorite tradition or was the person who kept something going for years. If your relative was the one who organized the family cookie exchange, or read the Christmas story from the Bible on Christmas Eve, his or her absence doesn't have to be the end of it.
You can carry on the tradition yourself or enlist other family members to help you. Keeping up that gift-wrapping party or Christmas evening dinner is one of the best possible tributes to your loved one.
Lasting Granite Headstones in Maryland
While your loved one may be gone, his or her memory doesn't have to be. Give yourself, and generations to come, a beautiful, personalized memorial to visit and keep your relative's memory fresh with a gorgeous headstone or grave marker from Merkle Monuments in Maryland. For more than 85 years, we've offered families throughout the state high-quality headstones and markers crafted to meet the individual needs of each family. View our full online catalogue or call today for an individual consultation.