4 Reasons to Choose a Memorial Bench to Remember a Loved One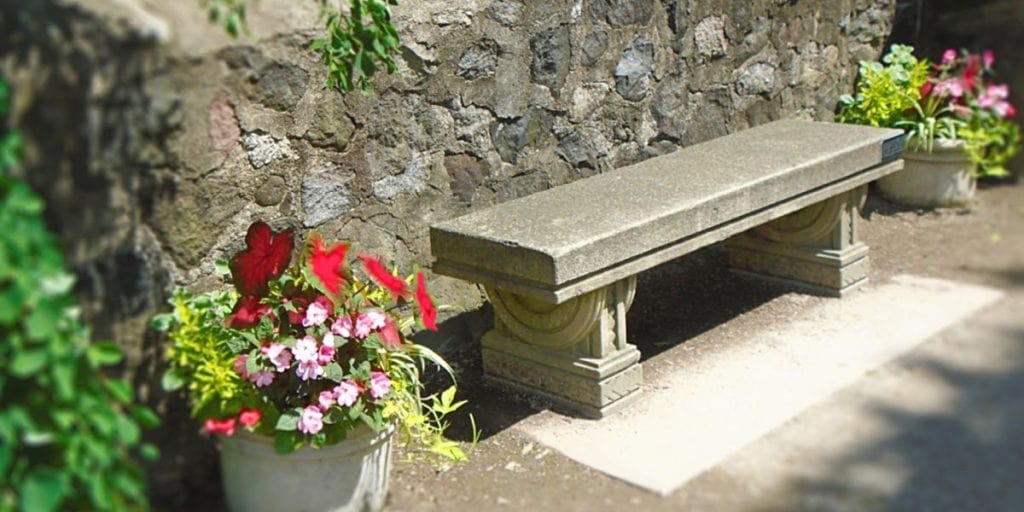 When looking for ways to memorialize a loved one, many families choose a headstone. For some, however, they want another way to remember their loved one beyond just a headstone.
Memorial benches are becoming an increasingly popular way for families, friends, and communities to commemorate those who have passed on in both private and public spaces.
Here are 4 reasons you should consider a memorial bench to remember your loved one:
Long-Lasting
Planting a memorial garden or tree is a great way to provide a lasting reminder of a person who you loved. 
But these remembrances require upkeep, such as weeding, watering, and disease management, which can decrease the overall lifespan of your memorial. 
A memorial bench, on the other hand, is made of stone and constructed to weather a variety of outdoor conditions. Barring any unforeseen damage, your memorial bench can last in the spot where you place it for decades, creating a reminder for many people of the lasting impression your loved one made in the world.
Use in Public & Private Spaces
Memorial benches can be found in home gardens, outside libraries, in public parks, and at schools. 
If your loved one had a particular attachment to a specific location, such as your local library because they volunteered there for years, a memorial bench can be placed outside so members of the public can have a space to enjoy and remember that person.
But memorial benches aren't just for public spaces.
You can install a memorial bench at your home, such as in your backyard. This gives you a nice place to sit when you're enjoying the outdoors, and provides the added bonus of reminding you of your loved one each time you use the bench.
Low Maintenance
Because they are made of stone, memorial benches are meant to take some use and abuse, as well as being out in all sorts of weather conditions. 
While they may need some occasional cleaning and repair, overall memorial benches aren't meant to require a lot of ongoing maintenance.
That makes them a very easy way to memorialize a loved one and, once you get over the initial price tag, they're relatively low-cost on a long-term basis.
Design Options
Memorial benches are more than just a functional place to sit. They can become beautiful statement pieces, with a wide variety of design options.
When you work with an experienced memorial design company, they can help you create a bench that is as beautiful as it is commemorative of your loved one.
Memorial Benches in Maryland
If you're looking for a high-quality memorial bench to commemorate a friend or family member in Maryland, trust the team at Merkle Monuments. We've worked with countless families over the years, finding unique and beautiful ways to leave a lasting impression. Contact us today for a quote!