13 Important Questions to Ask When Choosing a Cemetery Plot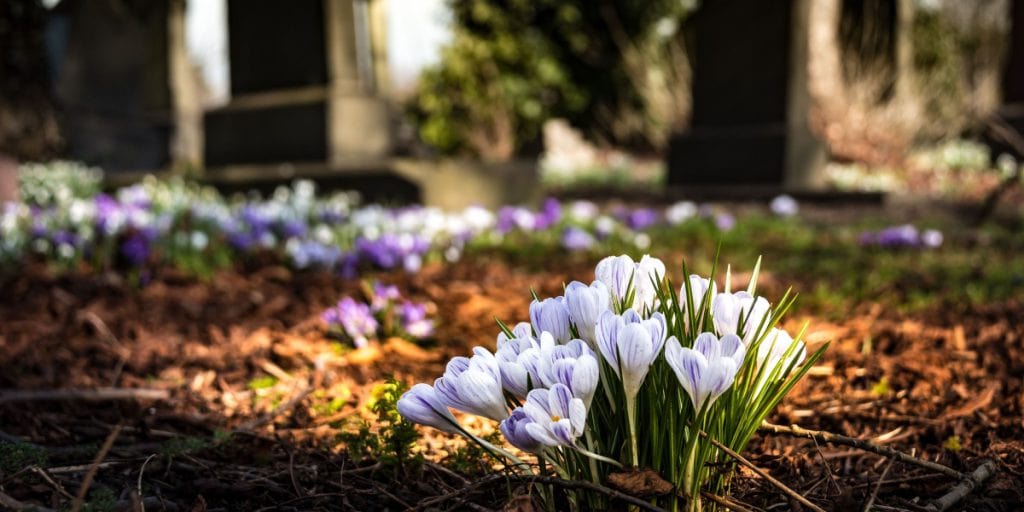 Choosing a final resting place is more than just the bottom-line cost and location.
You want to be sure you're getting what you pay for and that you have a clear understanding of everything that's included in your contract.
Before you sign on the dotted line with any cemetery, ask these 13 important questions:
How much does the plot cost, & are there additional fees?
This is a pretty standard question, but an important one to ask.
You may get a quote that, at first glance, seems high. But when you inquire further, you find out that number includes everything – opening, closing, and maintenance, for example – so you know you're not going to be surprised by extra fees later.
What are my plot options?
Most cemeteries offer different plot sizes and locations, and more attractive plots cost more.
If you're planning to be cremated and just want a plot to bury the urn, a small plot is sufficient for this.
And if you're looking to choose a plot where you and your spouse can be buried together, or a family plot so your children or other important family members can be laid to rest nearby, you need to find a cemetery that offers these options.
Will I get this exact plot, or "one like it?"
When showing plots, some cemeteries show off the best example of each tier of plot. But then when it comes time to actually bury the person, they're given a similar-sized plot in a location far away from what was originally shown.
Be sure to ask if you're purchasing the exact plot you're looking at, or just a similar plot in the same pricing tier.
What are the costs to open & close the grave?
Opening and closing a grave takes a lot of time and work, and the cemetery should be compensated for it.
If the costs are included in the plot price, then this question isn't particularly important. However, it's still good to know how much this service costs.
And if it's not included, you'll want to ask if the opening and closing fees are locked in when you buy the plot or if they may change when the time comes.
Are there any one-time or annual maintenance fees?
Some cemeteries charge groundskeeping or maintenance fees for things such as mowing the grass.
Check whether this is a one-time fee or if you'll be charged annually.
Who's responsible for maintaining the gravesite?
At some cemeteries, family is expected to maintain individual plots. At others, the groundskeeping team takes are of everything. Make sure you know which model your chosen cemetery uses.
Are there any restrictions on a casket?
The Federal Trade Commission regulates the funeral industry, requiring cemeteries to allow people to use the caskets of their choice.
However, some cemeteries do impose restrictions on the types of caskets they'll allow, or requiring grave liners or vaults.
Green cemeteries, for example, only allow eco-friendly caskets or burial shrouds.
Ask about the cemetery's restrictions and confirm that any casket you purchase will meet those requirements.
Is an outer burial container, grave liner, or vault required?
Burial containers, grave liners, and vaults all are placed into the grave before the casket to help prevent cave-ins. This helps keep the grounds looking good.
However, adding these extras increases the cost.
If one is required by the cemetery, be sure to confirm that beforehand so there isn't a surprise additional cost later on.
Do I need to buy any kind of permit?
Some jurisdictions require permits and paperwork to purchase and open burial plots. These, of course, come with an additional fee.
If a permit is required, find out how much you can expect to pay, whether the permit is included in your plot purchase, and who handles coordinating the appropriate paperwork.
Do you have a relationship with the funeral home I plan to use?
If your chosen cemetery has a relationship with the funeral home you plan to use, it can save you money on things such as transportation fees, or you may be able to get a package deal.
What types of markers do you allow?
Gravestones and markers come in a variety of material, style, and size options.
Before you begin choosing a marker, check with the cemetery to see if there are any rules on height or type of marker.
Some cemeteries only allow ground-set, flat markers. Others have requirements on the size, height, or decoration of a headstone.
Are there any costs associated with installation of the marker?
No matter where you purchase a marker, whether it's through the cemetery or with a separate monument company, there almost always are fees associated with installing it.
Check to see what those fees may be and whether they're included in your plot purchase.
What development plans are there for the cemetery?
Depending on where you're purchasing a plot and how quickly the cemetery is growing, the amount of space used by the cemetery or the way it uses space may change over time.
Check with your chosen cemetery about any future plans they may have so you can anticipate what the layout may be down the road.
Quality Memorial Markers in Maryland
For more than 85 years, Merkle Monuments has provided exceptional-quality memorial markers, gravestones, and more to families all across Maryland. We have relationships with many cemeteries across the state, so you can purchase one of our stones with confidence knowing it will meet all regulations. Call today to get your project started!