5 Questions to Ask Before Choosing a Headstone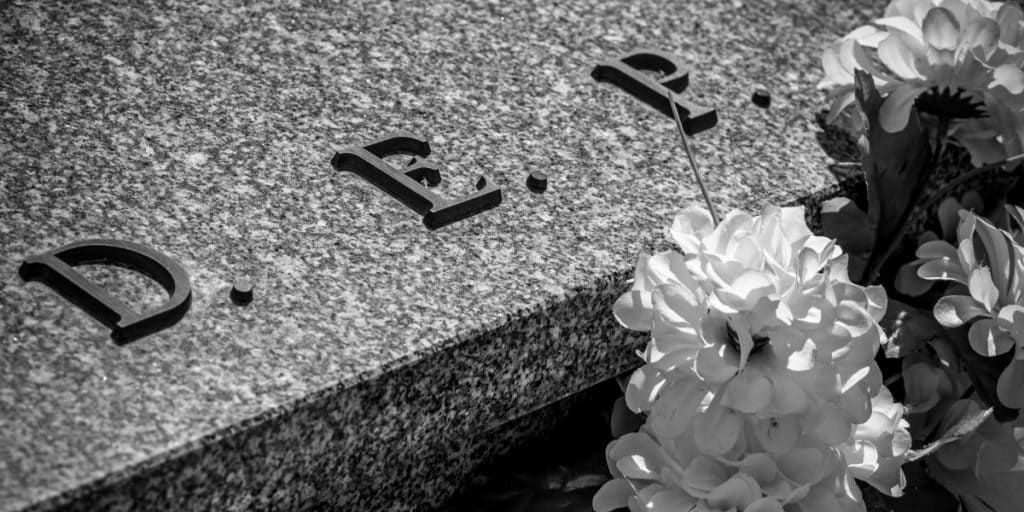 Selecting a headstone for a loved one is a big responsibility.
You want to find something that's representative of the deceased but won't be out of place with the rest of the cemetery while sticking within your budget.
While style and price may be at the front of your mind, there are several considerations you need to keep in mind early on to avoid headaches down the road. Here are 5 questions you need to ask before choosing a headstone:
What's Included in the Engraving?
One of the biggest problems that comes into play for many families is mistakes on the headstone.
How will the company handle things if the spelling of your loved one's name is wrong? Or what if you're promised a specific engraved element that doesn't look right once it's finished?
Who handles fixing mistakes – especially who pays for them – and how quickly those issues are remedied is a big thing you should ask the company you've chosen for your loved one's headstone. Be sure you're clear on the details of this policy before you buy.
Do You Offer Repair Services?
Things happen in cemeteries, even to new headstones.
An especially difficult winter with lots of plowing can lead to knocked-over or cracked headstones that are located near the roads and pathways. If a stone is installed incorrectly, there can be damage to the base or the headstone itself.
In case these situations happen, you want to find out who you can call to make repairs.
Many headstone companies offer repair services as a separate service, or they may offer repairs of certain damage for free. In other cases, you may need to keep a separate company in the back of your mind if your chosen headstone sales company doesn't offer this service.
What Materials Are Best?
Depending on your location, or the cemetery where your loved one is being buried, you may be limited on choices of stones. The same goes for the type of headstone you're choosing for your loved one.
Talk with your headstone sales company about your best options for materials based on the headstone you're choosing. They're knowledgeable about the materials that are best for various situations and can guide you in your selection.
How Long Will It Take?
Many families are anxious to get their loved one's final resting place officially marked, but the individual choices you make determine how long that process will take.
If you choose a less common material, or select an elaborate engraved design, it may take longer to complete the engraving process.
And, if the company you've selected is extremely busy, installation may take longer than you'd like.
Ask your chosen company approximately how long they expect your loved one's headstone to take until it's fully installed.
What Documents Should I Expect?
As with any purchase, selecting a headstone comes with some official documentation.
When you make the purchase, you can expect to receive several pieces of documentation, such as:
Marker authorization forms

Photo release forms

Cemetery permit forms

Cemetery Oversight forms

Setting forms

Concrete border release forms
Depending on the rules of the cemetery, you may be required to fill out and sign some other forms. Your headstone company can tell you what forms you need and if you need to send copies to anyone specific.
Quality Granite Headstones in Maryland
For more than 85 years, Merkle Monuments has offered exceptional quality and customer service to families looking for a way to memorialize their loved ones. We've worked with cemeteries across the state of Maryland, providing beautiful, lasting remembrances for years to come. View our online catalog today!