5 Beautiful Ways to Memorialize an Infant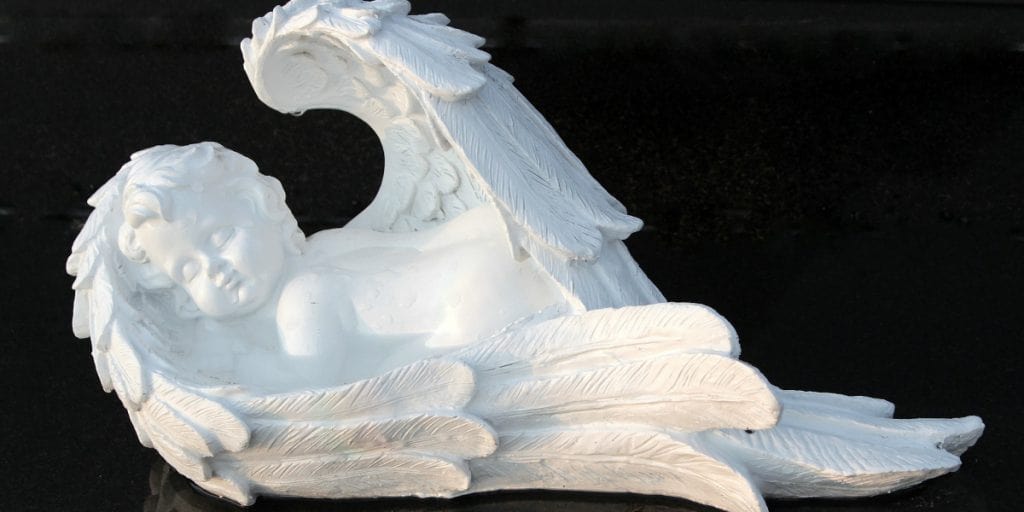 Losing a pregnancy or infant is something no one wants to talk about. The loss leaves a deep wound in your heart that will never heal. Unfortunately, an estimated 1% of all pregnancies in the United States end in a stillbirth, and approximately 1 in 4 pregnancies result in a miscarriage.
How can you keep reminders of a baby who was on Earth for such a short time but has made a permanent impact on your family?
We've collected 5 beautiful ways to memorialize an infant:
Jewelry
Jewelry is one of the more common remembrances kept by grieving families, as it's a way to keep their baby close wherever they go.
In choosing a piece of memorial jewelry, many choose hearts, wings, and butterflies to symbolize the infant. If you or a loved one who has experienced an infant loss had a special symbol or animal connected to the pregnancy, consider including this in any memorial jewelry as an extra special touch. Weaving in planned nursery colors, or favorite colors of the parents, is also a great way to personalize memorial jewelry.
Shadow Box
Creating a shadow box with small keepsakes of the pregnancy is a great way to keep special items gathered in one place.
The back of the shadow box can hold a copy of an ultrasound, or a photo of the infant. The parents can fill it with items of clothing purchased for the baby, invitations to baby showers, hospital bracelets, and more. You could even gift or use multiple shadow boxes, and have themes for each.
Plant a Tree
Planting a tree or shrub can be a good way for a grieving family to be able to watch something grow even in the absence of their infant.
Trees or shrubs can be planted at the family's home, or at the cemetery where the baby was laid to rest if allowed. Other options for location is at the family's church, a neighborhood school, or a favorite park or other location. Many community organizations are thankful for donations of trees or other things to make their green spaces more appealing, and may welcome such a memorial tree.
Placing a small plaque or garden statue near the tree can help remind anyone who passes by that this isn't just an ordinary tree.
Stuffed Animals
Many families choose to purchase stuffed animals as remembrances of their lost infants, and some keep any items received as gifts during the pregnancy.
There are several charitable groups, including Molly Bears and Project B.E.A.R. Inc., that provide such memorial keepsakes specifically to grieving families. Although teddy bears are fairly common remembrances, any sort of stuffed animal – especially one with significance to the family – will do. One thing to remember: A typical infant sized outfit will fit most 12" stuffed toys, so a stuffed animal could also be dressed in an outfit that was bought for the baby.
Tattoos
Many people use tattoos to remember loved ones gone too soon, regardless of their age at death. Getting a tattoo of your baby's footprints, name, or birthdate is a permanent way to keep her close with you wherever you go.
You could even enlist other family members – grandparents, aunts and uncles, friends – to get small tattoos in memory of your baby so everyone has a small piece of your infant wherever they go.
High-Quality Memorial Markers in Maryland
For more than 85 years, Merkle Monuments has provided high-quality headstones, benches, and other memorial markers to grieving families throughout Maryland. View our offerings in our online store, or contact us today for more information.