Using Cemeteries for Genealogy Research: 3 Steps to Take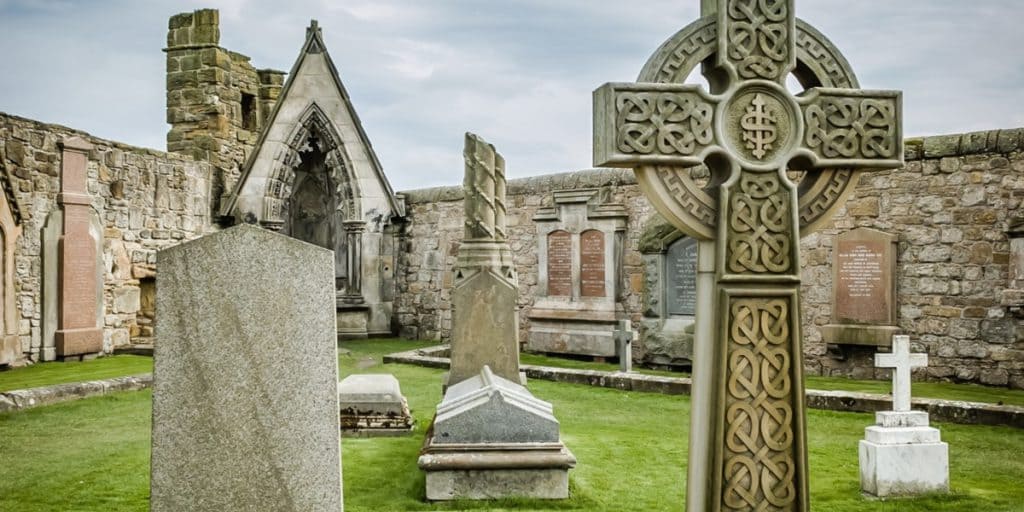 Finding ancestors is an important task for many people. They want to know where their relatives came from, where they lived, and other details that make them feel like the real people they were instead of distant memories.
In most genealogy projects, there is a need to visit a cemetery to aid in the search for ancestors. Rather than just showing up at your local cemetery and hoping for the best, there are a few steps you can take to make your cemetery research project easier and more successful. Here are 3 steps to take when using a cemetery for genealogical research:
Gather Information First
Before you head off to your family's hometown cemetery, take some time to get your research ducks in a row so you know whether or not you're chasing a cold lead.
If you have specific ancestors you want to find, be sure to track down their vital documents – death certificate, obituaries, or funeral home records – so you know where they were buried. For many people who have died in the last several decades, the obituary likely will list where that person was buried, making your search that much more narrow.
For those who passed on before the middle of the 20th century, however, you need to track down their death certificate. In most cases, the death certificate will list the cemetery where that person was buried. However, that isn't always true, and you may have to get a little more creative, looking for information on the funeral director or church and trying to track down information that way.
If there is an historical society in the town where you're looking for information, sending them an email or letter or making a phone call could prove fruitful. Many of these society members also practice local genealogical research and may have a listing of who is buried in the nearby cemeteries.
The internet is also a great place to look for information. Database sites such as findagrave.com or intermenet.net collect records of graves and their locations, accessible to curious ancestors across the globe. Type in your relative's full first and last name, and it should pull up records of the cemetery's location and possibly even photos of the headstone. If your ancestor has a common name, searching by state or city (if you know it) helps narrow down the results.
Pack Appropriately
Now that you know where your ancestor is buried, you can prepare for a trip to the cemetery. Visiting the cemetery in person is a great idea if you can make it happen, as looking around at the other graves can help you uncover ancestors you didn't even know existed.
In preparing to make your trek to the cemetery, make sure you have with you:
A camera or smartphone

Pair of gloves

Grass clippers

Notebook & pen

Long pants

Sturdy shoes

Damp cloth
When you arrive, you may find the headstone overgrown or the markings dirty and difficult to read. Use the grass clippers to clear away any brush, and the damp cloth can help bring out the engraving on the stone to make it easier to read.
If you want to be able to take rubbings of any gravestones you find, be sure to carry a piece of art charcoal and large pieces of paper with you, as well.
Look Around
While you may be in the cemetery to visit very specific graves, it's always a good idea to take some time to look around at the other graves nearby. You may find other family members you haven't yet uncovered in records (This is especially true in older cemeteries with the graves of infants and young children), or you may discover an interesting connection to local history.
Your ancestors' graves themselves can also reveal a great deal of information. Some may be carved with symbols of military service or religious affiliation, and maiden names of married women may be carved into the stones. If you had ancestors who fought in wars, especially pre-Civil War conflicts, chances are their regiment information may be carved on their headstone, shedding light on information you may have not found otherwise.
High-Quality Headstones in Maryland
For decades, Merkle Monuments has provided beautiful, lasting remembrances for families across the state of Maryland. Our headstones come in a variety of sizes, styles, and materials, meaning there's something perfect for marking your loved one's final resting place. Call us today for a quote!