How to Make a Headstone Inscription Rubbing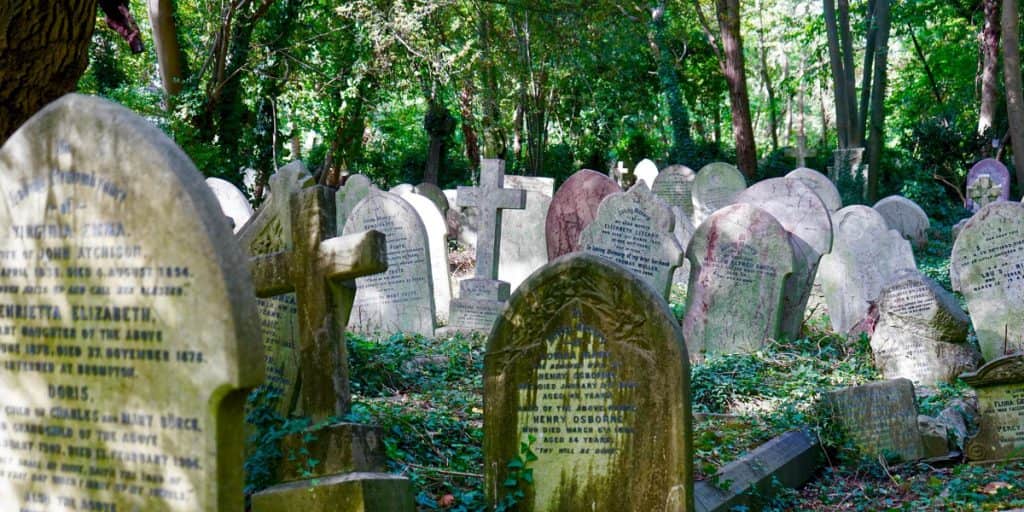 Whether you're a history buff or just want to be able to see that long-deceased relative's headstone inscription a little better, taking a tombstone rubbing is a great way to preserve even hard-to-read headstones.
Follow these 6 steps for a great grave marker rubbing on your next trip to do some genealogical research:
Step 1: Make Sure It's OK to Do a Rubbing
Before you ever set out to make an inscription rubbing on a grave marker, make sure it's allowed within the policies of the cemetery.
Some cemeteries, especially historic ones with lots of precarious headstones, don't allow the practice because it can damage the headstones if not done correctly.
If you need to, contact the historical society in the area where the cemetery is located, or the board that manages the cemetery.
Step 2: Make Sure the Headstone Is Sturdy
You do not want to try to create an inscription rubbing on a toppling, wobbly, or crumbling grave marker.
An inscription rubbing can further damage an already damaged headstone, so only attempt a rubbing on a tombstone that is sturdy, stable, and in generally good repair. Some wear around the inscription generally is fine, but if the stone is visibly flaking or crumbling stay away.
Instead, take a photo of the headstone. You can use special software to enhance the inscription if it's difficult to read.
Step 3: Clean the Tombstone (If Allowed)
A clean tombstone is easier to make a rubbing from, so carefully clean the headstone if it's allowed by the cemetery.
Using water and a soft-bristled brush, gently scrub away the dirt from the bottom of the stone up.
Rinse it well with water when you're done and allow the stone to air dry or dry it gently with a clean, soft cloth before doing your rubbing.
Step 4: Secure Your Medium
When choosing what type of medium to use to make your rubbing, there are four common choices:
White paper

Butcher paper

Rice paper

Non-fusible medium weight interfacing fabric
White paper and butcher paper are more accessible, but can be thicker and more difficult to get a proper transfer.
Rice paper is available at art supply stores and is thinner and may tear if you use too heavy a hand.
Non-fusible interfacing is available at craft and fabric stores and allows you to set the wax into the fabric after you're done. You also easily can roll up the fabric for easy transport without worrying about it creasing or tearing.
Whatever medium you choose, cut a piece big enough to cover the whole front of the headstone and even wrap around the sides. You don't want too small a piece because you'll risk marking up the headstone if you have to go near the edges of the paper.
Once you've cut your piece of fabric or paper, secure it carefully with masking tape. Whenever possible, secure the paper or fabric edges together without putting tape onto the headstone, or have someone hold it.
Step 5: Create the Rubbing
Many people use jumbo crayons to make headstone rubbings because they're easily accessible.
However, others prefer rubbing wax – available at many art stores – which comes in a large disc. The larger size allows for a more consistent rubbing than the point of a crayon may give you.
If you're using paper, you also can use charcoal or chalk, though these are more likely to get smudged in transfer.
Gently rub over the whole area of the inscription, making extra passes if necessary. Try to keep consistent pressure the whole time so you don't have areas that are darker and more difficult to read.
Step 6: Preserve Your Rubbing
If you used chalk or charcoal, carefully spray the paper with a chalk spray or hairspray to prevent it from smudging. Be careful not to get any on the headstone.
If you chose to use interfacing fabric, gently roll up the fabric and take it home.
Place the fabric face-up on an ironing board and cover it with a towel. Gently press – don't rub back and forth – with an iron to set the wax into the fabric.
Grave Markers & More in Maryland
At Merkle Monuments, we know how important it is to preserve your family's history. That's why we've been in the business of making high-quality grave markers, memorials, and more for families all over Maryland for more than 85 years. Visit our showroom today, or browse our online catalog for the memorial your loved one deserves!