3 Benefits of Bronze Memorial Markers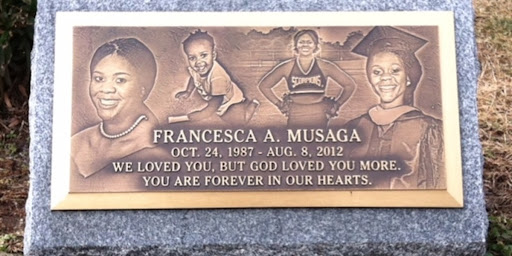 Choosing a memorial marker to honor a deceased loved-one can be both daunting and incredibly rewarding. 
This piece of the funerary process honors their life and memory while also commemorating their final resting place. Furthermore, it can help facilitate closure and healing through the grieving process. 
But all the options available on the market can sometimes make your head spin. Marble and stone are traditional choices, but bronze memorial markers are just as popular today. 
If you're considering a bronze memorial marker for your loved one, here are three benefits of this amazing material:
Customization
The biggest benefit associated with bronze memorial markers is the customization options. This material is flexible and very easy to engrave, allowing for limitless options with exquisite detail. 
You may want to include a quote or religious passage which honors the spirit of the person you have lost. Other options include a portrait of the person, or an image of beautiful, peaceful scenery. 
In this way, the memorial marker serves as an original, unique, and timeless piece of artwork created in honor of the deceased. The customization of bronze markers can provide the kind of personalized tribute that your loved one deserves. 
Durability
Much like other materials used for memorial markers, bronze has been chosen and crafted with durability in mind. 
Bronze is a metal alloy composed of copper, tin, and trace amounts of zinc and lead. This combination of elements creates a strong material that is guaranteed to withstand the test of time.
The best way to clean a bronze memorial is water and a sponge. Should the wear and tear of weather begin to add up, the bronze memorial marker can be refinished to its former glory.
Elegance
Best of all, bronze memorial markers are exceedingly beautiful. They create a sense of elegance and serenity, perfect for afternoon visits to the burial site.
When the sun shines across the engraving, you will be deeply moved by its craftsmanship and creativity. It is the perfect way to commemorate the life of a person gone too soon.
Bronze memorial markers are available in a variety of shapes, sizes, colors, and styles. No matter what look you are hoping for, bronze memorial markers are sure to deliver. 
Custom Bronze Memorial Markers in Maryland
Here at Merkle Monuments, we understand the importance of finding the perfect grave marker, urn, or keepsake to honor your deceased loved ones. We create beautiful and customizable bronze memorial markers using only the highest-quality materials and craftsmanship. Call now to begin your project!