Alternatives to Saying "I'm Sorry for Your Loss"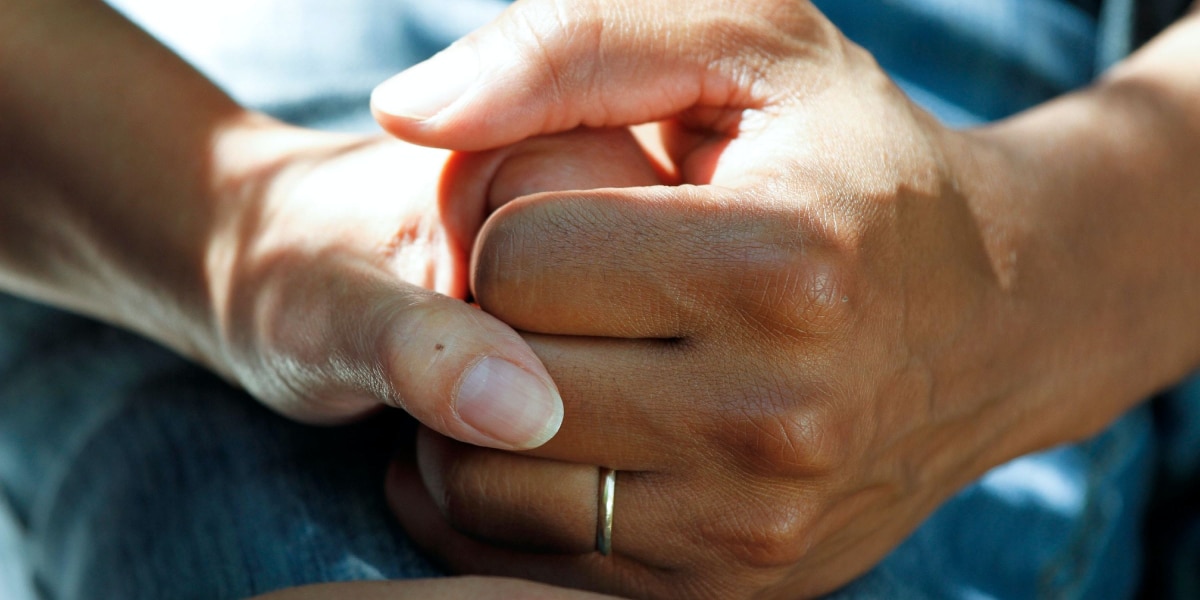 There are truly no words to adequately describe the shock of learning someone has passed.
When the people we care about are grieving, we want to provide any comfort we can. We may say something like "I am sorry for your loss," and this is a fine thing to say. But it can often feel cliche and impersonal. Truly, the sympathy we feel is too great for words.
If someone you know has lost a loved one, there are many alternative affections you can offer.
Offer Your Support
Grief can be a terribly isolating feeling. While the rest of the world keeps turning, the grieving person feels as if life is paused. Nothing else matters except their pain. As a friend, coworker, or family member, it's crucial to verbalize your support.
You can try saying:
"I'm so sorry to hear of Beth's passing, please know I'm here for you if you need anything."
"Call me if you want to talk, hug, cry, or just get your mind off things."
"We can get through this pain together."
"My thoughts/prayers are with you and your family during this difficult time."
"I can't imagine what you're going through right now, but I'm here if you need to talk."
"I wish I could ease your pain. Do you need anything?"
"Your community is grieving with you."
Make sure you follow up on your support, also. Sometimes it can be as easy as cooking them a meal or offering them a hug.
Validate Their Feelings
It can be difficult for people to express how sad they truly feel. But it's not healthy for anyone to carry all that grief by themselves. Validating their feelings is a way you can ease that load. For example:
"My heart breaks for you."
"I see that you are suffering. The pain you feel shows how much you cared for him."
"You're a very strong person for enduring this loss."
"I know you had a complicated relationship with your mother. I hope you can find peace in her passing."
"The love you and Steve shared was so inspiring to me. That love will always be there, even if he is gone."
"I am so shocked and saddened to learn of Cara's passing. How are you coping?"
"I hope you can find comfort in the memory she leaves behind."
"Cancer is such a terrible disease. I'm glad Lou is no longer suffering."
Reminisce on the Life
Sympathies should be personalized to the person who has passed. You can add a positive note by cherishing and honoring their legacy. Share your condolences about the deceased person by reminiscing on their life.
"John was one of the funniest people I ever met. He could always light up a room."
"Sally leaves behind a wonderful legacy and a beautiful family."
"Sam was always a kind, thoughtful person. I want to honor his military service and his sacrifice for our country."
"I'm happy I had the chance to meet John."
"I wasn't lucky enough to meet John, but I've heard he was a smart and hardworking man."
"You provided a wonderful life for Mr. Whiskers, I know he loved you very much."
"Scruffy will be dearly missed. I remember this one time…"
"I will never forget Molly and everything she's done for my family."
There are no words that expedite the healing process. But with enough thought, support, and empathy, our words can make it just a little easier.
Customized Monuments, Urns, & Keepsakes in Maryland
Here at Merkle Monuments, we understand the power of words. Our personalized monuments, urns, and memorial keepsakes can help immortalize the life of a loved one with custom engravings.
We are proud to have served Maryland for nearly 100 years. Our dedication to high-quality products and compassionate customer service is what has kept us around all this time. Call now to learn more.