6 of the Longest-Lasting Flower Choices for Graves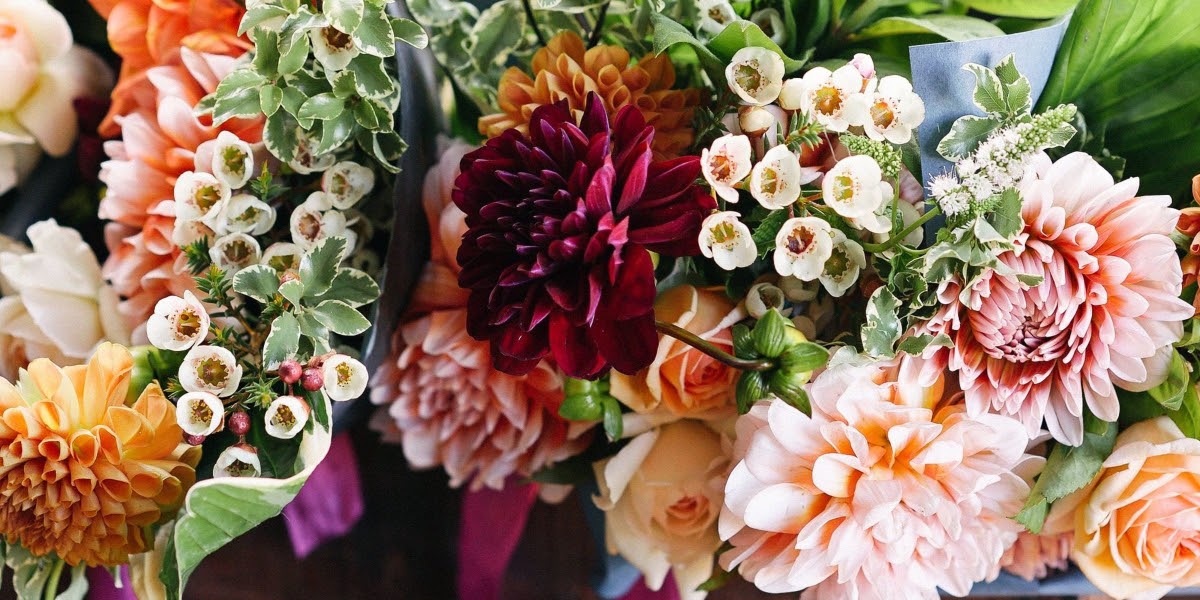 When visiting the gravesite of a loved one, many people feel comforted by bringing a gift to leave behind. This typically takes the form of flowers, bouquets, and wreaths. Not only are flowers a beautiful decoration, but they also have powerful symbolic meanings that can help us feel more connected to the ones we have lost.
That being said, flowers have one major downside, and that is their longevity. After being cut, a flower will slowly wilt, with some flowers lasting only a couple of hours.
If you are looking to honor a deceased loved one, here are 6 beautiful and long-lasting flowers that are perfect for a gravesite:
Orchids
Orchids are one of the longest-lasting flowers. After being cut, they can last up to three weeks. They are most vibrant in the early spring to late fall months.
All flowers have different meanings across cultures. Generally speaking, orchids are thought to represent thoughtfulness and peacefulness. They are perfect for a gravesite visit which seeks to bring calmness and serenity.
Additionally, different colors can allude to different relationships. For example, red orchids are known to symbolize love and passion, while white orchids represent youth and innocence.
Zinnias
Zinnias are best in the summer months and can last three to four weeks after being cut. They are known for their remarkable endurance, as they are able to survive extreme weather and temperature variations.
In Victorian times, zinnias were used to remember an absent friend.
They symbolize the feeling of missing someone and longing to see them once again. If you have lost a dear friend in your life, zinnias are the perfect way to show that you are still thinking of them.
Chrysanthemums
After being cut, chrysanthemums can last about three to four weeks. They flourish from midsummer to late fall.
They are also known as "mums" for short, and in some places, this has a literal meaning. Chrysanthemums can be used to honor mothers and other maternal figures in our lives. Their vibrant beauty represents non-romantic love, loyalty, and cheerfulness.
Sunflowers
As the name suggests, sunflowers bring the glow and vitality of the sunshine into our hands. They bloom in the early summer to early fall months, and can last for one to two weeks after being cut.
Sunflowers have a warmth and brightness to them that makes them perfect for a memorial visit that is not rooted in sadness. Instead, they serve to cherish the life of the loved one and the good times you've had together.
Symbolically, they represent adoration, platonic love, strength, and positivity.
Carnations
Carnations are known for their lovely appearance and lasting beauty. After being cut, they can last for two to three weeks. They are best during the early spring and late summer.
These flowers are best for expressing love and devotion. They are perfect for honoring a deceased spouse or romantic partner.
In Christian mythology, it is believed that carnations appeared after the crucifixion of Christ. When Mary looked upon her son, her tears fell to the earth and carnations grew in their place.
For this reason, the flower is also believed to honor the bond between mother and child. In the United States, they are the official flower for Mother's Day.
Lilies
Lilies are a great choice for a gravesite because of their wide variety. They come in many different species and colors which all fall under the Lilium genus. Typically, lilies last about two weeks after being cut, and they thrive during the spring and early fall.
The symbolism of lilies is as varied as their subspecies. Generally, their elegant look brings feelings of remembrance, beauty, purity, and rebirth.
Much like orchids, their different colors can honor more specific relationships. Yellow can represent youth and vitality of a person gone too soon, while pink can represent femininity and romance.
Memorial Markers And More in Maryland
Flowers may not last forever, but granite and bronze surely does. If you are looking for a memorial marker to honor the passing of a loved one, contact Merkle Monuments. We provide high-quality headstones, urns, memorial benches, and more. Call today to get your project started!